FRIENDS OF CLAINES CHuRCH
The Reverend Edwin Arthur Watkins
"From Claines to Cree Indians"
Edwin Watkins did not live in Claines for long. By 1841 he and Alfred, aged 14, and one of their sisters, were living with their eldest brother, 30 year-old George Hudson Watkins, in High Street Walsall, Staffordshire. Edwin was educated at Walsall Grammar School, before becoming apprenticed to George for six years as a druggist and chemist. Sadly Alfred died in 1846 when he was only 19; possibly the death of his twin brother influenced Edwin's decision in 1848 to change career, enter the missionary service with the Church Missionary Society and become ordained.
In April 1852 he married Ann Cowley in Staffordshire at Rushall Church. Barely three months' later they set off for Canada in the Hudson's Bay Company (HBC) vessel Prince Albert for his first missionary posting. What a hazardous voyage that must have been in those days! He fully expected to be based at Moose Factory (now in Ontario) which was a prominent HBC centre, but the morning after his arrival he discovered to his disappointment that his Bishop had other plans. He was to be stationed about 200 miles farther north, on a remote island in James Bay called Fort George. In this respect he was unique; he was the first missionary to the Cree Indians ever to be stationed permanently in this isolated spot. The Bishop also wanted him to extend Christianity to the Inuit people (formerly Eskimos) and gave Edwin to understand that Fort George was more important as a mission station than it actually was.
Edwin and Ann were welcomed to the island on a rainy Sunday afternoon by the HBC's Chief Trader John Spencer and his wife, who were 'exceedingly rejoiced to find that such a respectable couple have been appointed to reside at this place, where their services will be a salvation to us poor creatures'. They spoke of his 'beautiful discourses' and 'the unmistakable pleasure of listening to the edifying sermons of that able preacher the Revd Mr Watkins'.
His wife helped as best she could, assisting him with handwritten copies of the Lords Prayer and Ten Commandments and teaching the Cree women to sew English style dresses, as many of them still wore clothes made of caribou skin. Edwin also mastered some of the Inuit language, and is credited with being the first person to introduce the syllabic writing system (invented for the Cree Indians and owing its origins to Pitman's Shorthand) to the Inuit people in Fort George and at Little Whale River, which was even farther north, beyond the tree line on Hudson Bay. In 1856 he recorded that 'this morning I spent an hour and a half with an Esquimaux youth, who had come from Little Whale River…he seemed very anxious to acquire a knowledge of the syllabic characters'.
Despite some successes, notably with a small Sunday School, the Fort George posting did not live up to Edwin's hopes or expectations. He found life difficult and was often very frustrated, disillusioned and at times resentful. He doubted that he was making any progress in bringing Christianity to the local people, whether it was the Cree, the Inuit or those working for the HBC. For him, the place was 'a desolate portion of the Lord's vineyard' and so far distant from civilisation that he was 'for all practical purposes….further removed from my nearest neighbour than persons in England are from the inhabitants of Calcutta'. Even his latest newspaper was at least eighteen months' old. However, at least one happy event must have lightened the gloom; his first child, Arthur Anderson Watkins, was born at Fort George in 1857.
Perhaps partly because of this, Edwin was keen to leave this remote island mission, where he would not miss what he regarded as the 'indifferent sullenness and shameless ingratitude' of Indians and HBC employees alike. He must therefore have been delighted, soon after the birth of his son, to hear that he was being removed to the more civilized Red River settlement, though he pleaded that he should not be required to learn another language which he regarded as drudgery. A further move took him to the HBC station known as Devon, where his daughters Alice and Ellen were born in 1860 and 1862. Here he worked on more translations – St Luke's Gospel, for example, into syllabic characters – but he continued to be disheartened and finally left Canada with Ann and their young family, returning to England in 1863.
In November 1873 Edwin received a visit from one of his parishioners, Ann Allcock, asking urgently for his help and advice. Her brother-in-law, Great Eastern Railway employee James Coultas, had just died from tuberculosis, in the nearby village of Parham, leaving six children as orphans since their mother Eliza had also died a few months before. While two of the children, aged just 11 and 13, were already 'out to service', there were three younger daughters, Susannah aged 10, Sarah aged 5 and Louisa aged 3, and a son Robert aged 8, who desperately needed a home. Robert's Uncle George was able to take him to live on his Lincolnshire farm, but there was no alternative but to send the three girls, as a temporary measure, into the local workhouse. Ann Allcock was distraught – with a growing family of her own she had no room to provide a home for her nieces, but was anxious to find somewhere else where they could grow to adulthood and receive a good education.
THE WATKINS' FAMILY
George Hudson Watkins born 1809, Chemist, Walsall; married Susannah Ann M Thurstan 1867
Eliza Jane Watkins born 1810
John Fraser Watkins born 1812; married Eliza Perry 1834
Harriet Ann Watkins baptised Claines 1822
Louisa Maria Watkins born 1823; married George French 1846
Letitia Sophia Watkins baptised Claines 1825
Frederick Henry Watkins born 1826
Alfred Edgar Watkins baptised 4th April 1827 Claines; died 1846
Edwin Arthur Watkins baptised 4th April 1827 Claines; married Ann Cowley 1852; died 1907. They had three children:
Arthur Anderson Watkins born Fort George Canada 1857
Alice Watkins born Devon Canada 1860; died 1935
Ellen Georgina Watkins born Devon Canada; died 1899
Arthur Anderson Watkins married Mabel Bevan 1886 and had four children:
Vivian A Watkins born Germany about 1887
Gwendolen Watkins born London 1891
Irene Mary Watkins born London 1893
Joan Isabel Watkins born London 1895
Probably a relatively quiet life back in 'across the water country' (as the Cree Indians called England) appealed to Edwin and Ann after their eleven years of isolated living overseas. In 1864 he was licensed as Curate at Benhall Church in Suffolk, not far from the East Coast, at an annual stipend of £80. By 1871 he was well settled in this spread-out rural village, living (aged 44) in the Rector's House with his wife and three children, a 12 year old boarder and two female servants. The Benhall Rector was suffering from 'incapacity of body' for a year or two around this time, so Edwin may have been extra busy in the parish, undertaking the work of two people.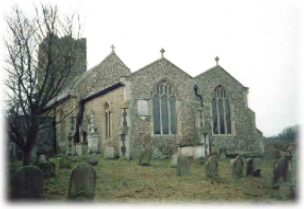 Edwin worked hard to learn the Cree language from John Spencer's wife Sarah, and became fluent enough to preach to his congregation without an interpreter. Probably his greatest achievement was in the field of translation; working with the Anglican Missionary, John Horden, he compiled the first Cree Dictionary, with 6,000 words, which was later revised and published by the General Synod of the Anglican Church. The Bible (known as 'the great book' in Cree) had not yet been translated and Edwin, writing in 1853, prayed that God would hasten its translation in its entirety, so that 'each wandering family might have a copy to guide their feet unto the way of peace'.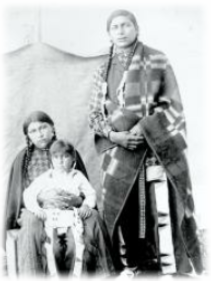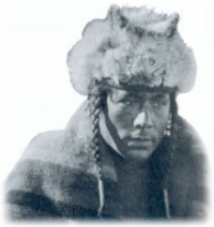 I have every reason to be grateful to him for this – Susannah Coultas was my grandmother, and without his help I doubt if I should be here, nor would Susannah have been able to lead a fulfilling life, marry and have five daughters, all of whom went on to do well.
Although Edwin's years in Canada seemed to him to be unfulfilling, he would surely be pleased to know that he is remembered there, even today. The Fort George community relocated in modern times to Chisasibi, some distance inland, but the website for St Philips Church there observes that 'our parish records begin in 1852 with the first recorded marriage performed by Rev Edwin Arthur Watkins, who served this parish until the 1860s'. This parish contains some 4,000 people and continues to grow, with more than 100 baptisms and between 70 and 90 confirmations a year, and services held on Sundays, once in Cree and once in English. A Sunday School meets in the Parish Hall. From his early beginnings in Claines, Edwin Watkins would no doubt take pride in the fact that his Christian endeavours over many years, and his memory, continue to live on.
Horden and Watkins had produced syllabic materials for Inuktitut by 1856, as well as making some critical adaptations to the orthography, such as the addition of 'final' forms to represent isolated consonants. Their role in the adaptation of the Evans syllabic system to Inuktitut is often overlooked partly due to the fact they were missionaries to the Cree and did not spend much time amongst the Inuit. The lack of accuracy amongst the literature does not help much either. (www.tiro.com)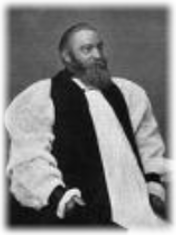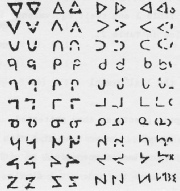 Edwin Watkins did not hesitate to help. He had high regard for a well-respected Christian Orphanage in Bristol, founded by a Mr George Muller, and wrote to him straight away to ask if the Coultas sisters could go there. For health reasons, it took a year before they were indeed able to start a new life at the New Orphan Houses in Bristol, but Edwin, as Curate of Benhall, went out of his way to help and support Ann Allcock and the Coultas children throughout this time, writing many letters and visiting the girls in the workhouse and their aunt at home.
George Muller,
evangelist and philanthropist www.wholesomewords.org
By 1876 the Rev. Edwin Watkins had moved, still within Suffolk, to become the Vicar of Ubbeston where he lived in a 'commodious vicarage house' with seven acres of glebe land. He stayed there for the rest of his life, and made many gifts to the Church, including a pipe organ to replace an old harmonium, and a beef and plum pudding dinner for every family to celebrate Queen Victoria's Golden Jubilee in 1887. His wife Ann and daughter Ellen pre-deceased him, but his son Arthur was to become a civil & mechanical engineer in London, marry and have four children.

St Peter's Church, Ubbeston
Sadly, Edwin died suddenly in 1907; he set off one day on his bicycle to visit parishioners, and was found dead at the top of a hill within sight of the Church he had served for thirty-one years. His daughter Alice never married, but stayed in Ubbeston until her own death in 1935.
Details of the Watkin's family are shown below. Any photograph of Edwin Watkins, or further information about the Watkins' family, would be very welcome. I can be contacted at anne@dunford1.plus.com
My thanks to Geoff Sansome, Friends of Claines, for his help with the history of the Watkins in Claines and the details of Red House/Marl Bank , and acknowledgements to John S Long who provided invaluable details about the Revd Watkins' life in Canada. The full story of his connection with the Coultas family can be found in the book 'A Life Unnoticed' by Anne Coultas Dunford; see www.arimapublishing.com
Edwin Arthur Watkins was destined to go far. The youngest of nine children, he was baptised (along with his twin brother Alfred) in Claines Church in April 1827. He was the son of John Watkins and his wife Mary, and the baptismal records show that John was a 'gentleman', presumably reasonably wealthy, living at Red House, Rainbow Hill, then in the parish of Claines. John appears to have moved there from Birmingham, where his eldest children had been born. A Mary Walker, writing in her Journal in June 1859, says that her closest neighbours in Claines lived at the Red House and described it as a 'very big imposing house' in a 'fancy neighbourhood'.
(Red House subsequently became known as Marl Bank and was purchased by Sir Edward Elgar in 1929. He lived there for the rest of his life and died in the house in 1934. It was later demolished. A picture of Elgar and his daughter outside the house is shown opposite.)