FRIENDS OF CLAINES CHuRCH
CLAINES HISTORY RESOURCES
This page contains details and links for those interested in pursuing family and wider history associated with Claines Church and the parish.
If you have information or a link you wish to share please submit this using the button below.
OTHER USEFUL LINKS
Parishmouse A website for parishes in Worcestershire, including transcripts of Claines parish descriptions, and comprehensive images of Claines Church (see Parishmouse images below)
Parishmouse Images for numerous photos of Claines Church, memorials and tablets
Old Claines Records. Worcestershire County Family History Centre where Claines ancient (c 1500-1900) records are held
Listed properties and monuments in Claines: View listing details, maps and aerial photographs of 58 listed buildings/monuments in North Claines.
A History of the Parish of Claines. A fascinating and comprehensive parish/church history from "A History of the County of Worcester", J.W. Willis Bund, 1913
Anglican sources for tracing your family history. A new resource launched by the Church of England, September 06
Northwick Manor Community Heritage Project. Heritage Lottery Funded initiative designed to engage and inspire local people of all ages, through the historic landscape, archaeology and natural environment of Northwick and Bevere, mostly in the parish of Claines.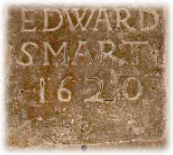 Claines has a comprehensive set of records for the Family Historian. However very few ancient records are held at Claines Church. The following registers are available on microfilm at the Worcester Family History Centre:
Christenings:1538-1937
Marriages: 1540-1955
Burials: 1540-1948
Claines Friends can possibly directly help with the following:
Christenings: since 1937

Marriages: since 1955

Burials: since 1948
We can also undertake the following:
Search of monuments (graves) by name from 1860 to date (with a few earlier)

Provide electronic photographs of monuments

Provide local knowledge on old place names, houses etc. and occasionally photographs

Provide more detailed Census searches for Claines (1841 and every 10 years until 1901)
We do not charge for the above but encourage donations to the Church Funds.
Contact us using the button above if you have anything you think we can help you with.